Introduction
It may seem a bit bizarre to outsource the services of a personal assistant for your business support needs. However, you could save a considerable amount of time in the long run by delegating some trivial administrative tasks to professional virtual assistants. A Smart PA can allow you to focus on growing your business and at the same time help you keep track of the daily operations of the firm. A smart PA is a person that works on a contractual basis from home, and they focus on secretarial duties such as bookkeeping, research, booking appointments, administrative tasks and so forth. It is somewhat tricky to decide on the tasks to assign based on the level of your business, nonetheless, the list below of crucial tasks will help you make an informed decision.
Book keeping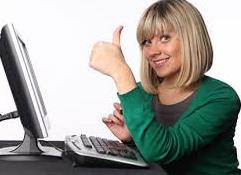 Every entrepreneur knows that they have to keep tabs with the business expenses and bills. It is important to settle on a scalable virtual assistant that provides the best bookkeeping solutions that match your business needs. Furthermore, they will help you accurately calculate the VAT return. The financial aspect of a business can be rather daunting, especially if you are unfamiliar with the technicalities involved in achieving a business that is financially sound. Consequently, you will concentrate on what you do best and be up-to-date with your books.
Document Production
When it comes to documentation, a lot of factors come into play such as producing your new brands, managing your marketing plan or even preparing your legal documents. Delegating the document production task to an expert in MS Office will go a long way towards saving you invaluable time. Moreover, they could also prepare PowerPoint presentations for that crucial meeting with stakeholders.
Research Services
Getting the right information from the internet about numerous issues such as consumer intelligence, competitor's information as well as the reception of your brand will help you make critical decisions about your business. World class research consultants will retrieve any information that will help your business take that growth path. Some PA also goes a notch higher to give comprehensive reports about the trending matters in the business world.
Admin Services
Getting a qualified support staff will help you deal with the complex administrative matters such as receiving business calls on your behalf as well as email management. It is worth noting that you will not be bothered by the monthly expenses related with employing a receptionist such as an office rent or electricity bills. A virtual administrative assistant can easily integrate with your business needs and provide flexible support whenever you need it.
Travel Management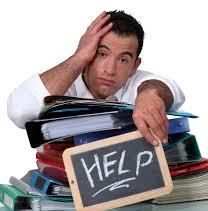 Business trips frequently occur, especially as you gain more business grounds. It can be quite challenging to identify the best business destination based on the level of your business. Additionally, you can reduce the stress related to planning a business strip as well as the travel costs by seeking the services of a professional virtual assistance.
Generally speaking, employing the services of an efficient personal assistant holds the secret behind a thriving business. A virtual assistance will not only help you focus on the core business strategies but also save you a lot of expenses and costs.