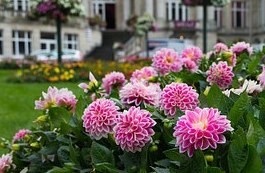 Having your backyard is something great. However, a garden that is not well-taken care off may affect the overall look of your home. There are a lot of ideas that can turn your garden into something extraordinary. If you are looking for garden ideas, we have compiled a plethora of ideas to help get you started planning the garden you have always envisioned.
TIPS TO HELP YOU CHANGE YOUR BACKYARD
1. Use potted plants
This is one of the noble ideas that can transform your backyard into something you can be proud of. By using potted plants will also leave you with plenty of room in your garden for dining space, water features, and grow plants. Use this idea to turn your backyard into one of the coolest in the neighborhood in a very short period.
2. Install a deck
Installing a deck is another quick and efficient way to turn your backyard into something good looking. Adding a deck will also enable you to add two level, which is a nice idea if you want to have one level for dining and another one for planting flowers. If you are not skilled on how to add a beautiful deck, then ask a skilled person who can do it professionally.
3. Keep the backyard clean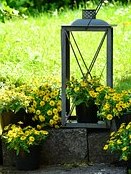 Cleanness is an important thing, plant flowers in an organized manner to avowing overgrowth and making maintenance difficult. Instead of planting too many flowers, it is advisable to keep your design simple. Focus on important issues for your backyard such as planting shrubs, grass and flowers artfully covering your garden.
4. Erect a fence
If you want to turn your backyard to one of the coolest in the neighborhood, then install a fence that is not too private. This will make your backyard appear bigger than it is. Consider materials such as wood and vinyl to add to the natural look of the grass. You can find a local fencing contractor who has done the job before so that you ensure that you get the best fence.
5. Use outdoor furniture
If you want to turn your garden into a beautiful garden, then consider buying some outdoor furniture. Instead of couches, you can buy loveseats, circular table with chairs. Irrespective of the size of the garden, having furniture is one of the surest ways to make it awesome. Try this idea and see how it will amazing turn your backyard into a piece of art.